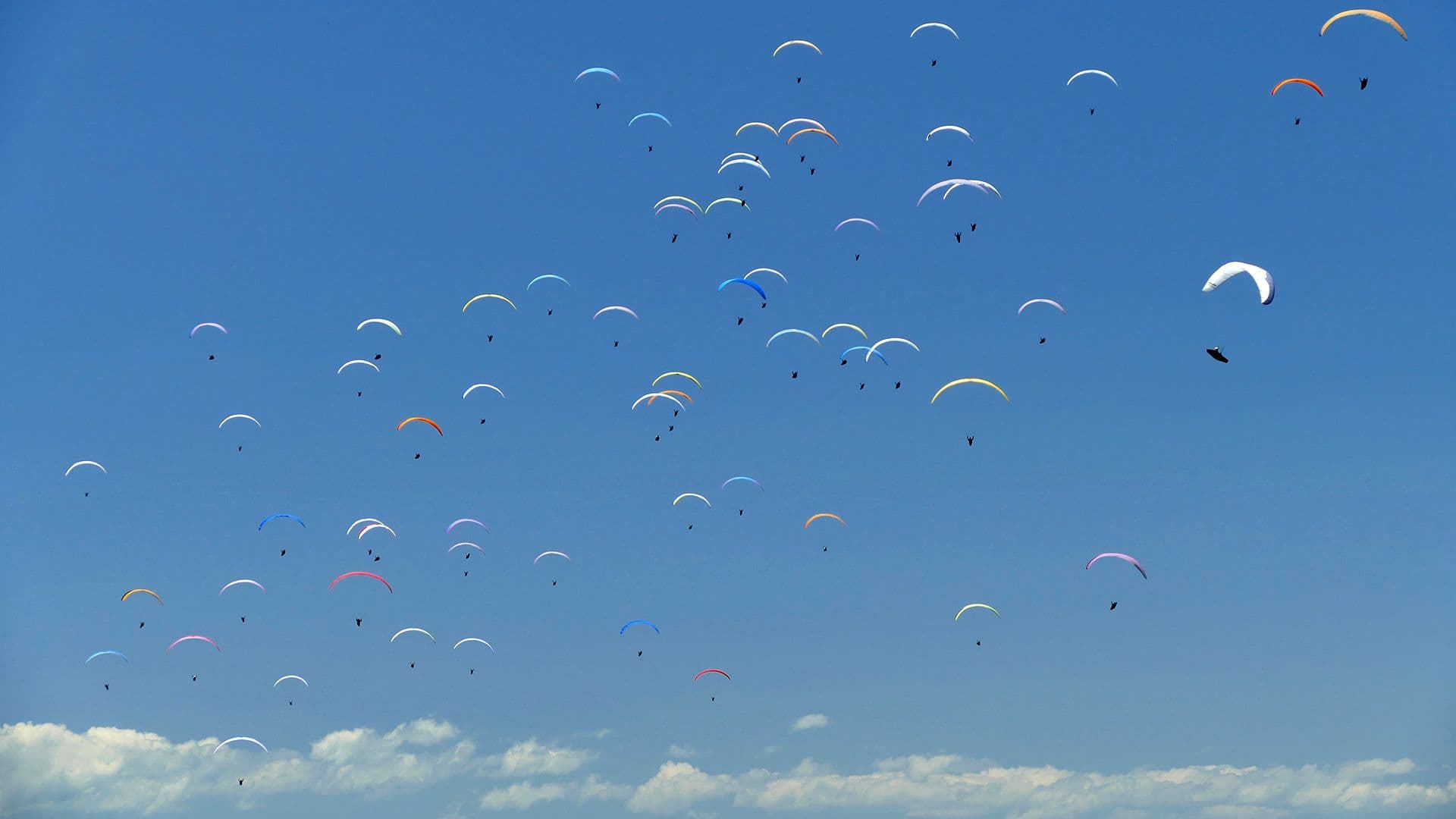 PWC-LOMA BOLA, ARGENTINA
Published on:
27 Nov 2019
The final stop of the PWC tour was in Loma Bola, Argentina. Six valid tasks were flown.
PWC's Ruth Jessop reports:
"With blue skies and very stable conditions, a 51 km final task was set zig zagging north and south up and down the Loma Bola ridge.
Initially it was a great race which brought paragliding to the people. The crowds watching on launch had a fantastic introduction to our sport as the pilots crossed launch several times, low enough for the crowds to cheer on their favorite pilots.
Unfortunately, the spread-out from a big storm cell in the mountains shut down everything just as the pilots were approaching End of Speed making goal impossible.
We've had a fantastic week here with great contrasts in terrain and tasks, from jungle to polo fields, in the Garden of Argentina, not to mention stunning food and wine.
A big thank you to the Argentinian Gauchos and their horses who have helped with some fairly remote retrieves making this such a great adventure"
The overall win went to Jurij Vidic from Slovenia. In second place was French pilot Xavier Laporte followed by the Ozone team pilot, Pal Takats from Hungary. All flying Enzo 3s.
In the women's category, it was Adel Honti (Enzo 3), from Hungary, who took the win followed by Brazilian pilot Marcella Uchoa (Enzo 3) in second and local pilot Shauin KAO (Zeno) in third.
Seven out of the top ten pilots flew OZONE.
For full results Click here.
Congrats and cheers from all the OZONE team
Photos Courtesy of PWCA.org / Ulric Jessop