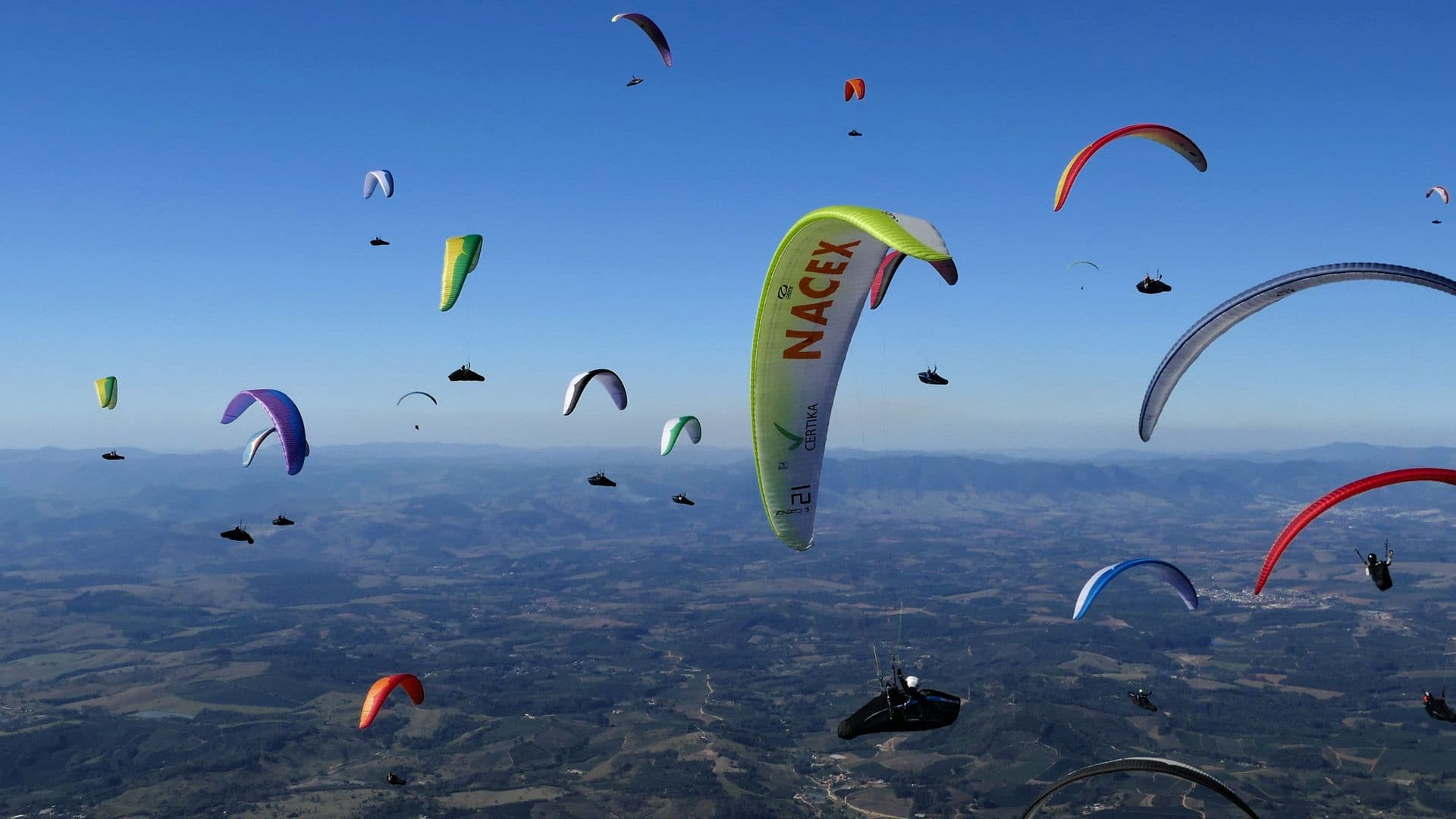 PWC BRAZIL 2019
Published on:
02 Sep 2019
The Pico do Gaviao Paragliding World Cup will take place in Brazil from the 7th to the 14th of September.
The enormously successful 2017 Pico do Gaviao World Cup confirmed Brazil as the land of seven-day competitions. In the words of Richard Gallon, 'Pico do Gaviao is such an amazing launch, take-offs in every direction. So many task options. Every day we do a completely different task with a great variety of flat land and relief flying. You have to fly by feeling as there are no clouds to help you. The Brazilians are really teaching us how to fly'!
Two years ago, Brazilian pilots took the top five trophies and nine out of the top fifteen places. But the Europeans dominated the recent Baixo Guandu Super Final. Who will rule the skies and fly away with the best thermals in Brazil this time?
Equal numbers of Brazilian and French pilots are taking part, proof of the increase in world class Brazilian pilots.
Seven overall World Cup winners and three ladies' winners will be taking part, all keen to notch up another victory. At least half of those in the thermals above Pico do Gaviao will be there chasing one of the few precious places left for the Super Final.
Pilots from thirty different countries will be competing, showing the popularity of Brazil for Paragliding World Cups, combining great skies, big friendly smiles and generous thermals!
In addition to the PWCA app and the pwca.org website (which now includes photos of the pilots) with the live Commentary, tracking and scores, the local organizers have also made an excellent app. Search for: PWC Andradas.
Stay tuned for more.
Text and images courtesy of pwca.org