XEVI WINS AGAIN
Published on:
28 Jul 2020
Ozone team pilot, Xevi Bonet, has started the season with two impressive wins. After taking first at the Spanish Championship in Piedrahita, Xevi has just won The Spanish XC Championship in Zarzacapilla and has been crowned Spanish National Paragliding Champion.
Xevi reports:
"The Spanish XC Championship in Zarzacapilla (Badajoz) just finished after 4 amazing tasks with no waypoints or Startpoints to tag. The main idea was to fly as far as possible until sunset or until we ran into the easterly wind (Viento de Levante).
I won the Open and the Spanish Championship with 213, 272, 350 and 279 km flights respectively. The young pilot Darío Dandeu finished second after winning the fist and the last day of the competition in which he flew solo all the way to Cuenca for a 305 km flight.
In third place was Felix Rodriguez. We were all flying Enzo 3s.
The race was organized by Club Aerofly that took care of all the pilots and limited the number of pilots to 60 to ensure a better and faster retrieve."
For full results, Click HERE
Congrats and Cheers from all the OZONE team.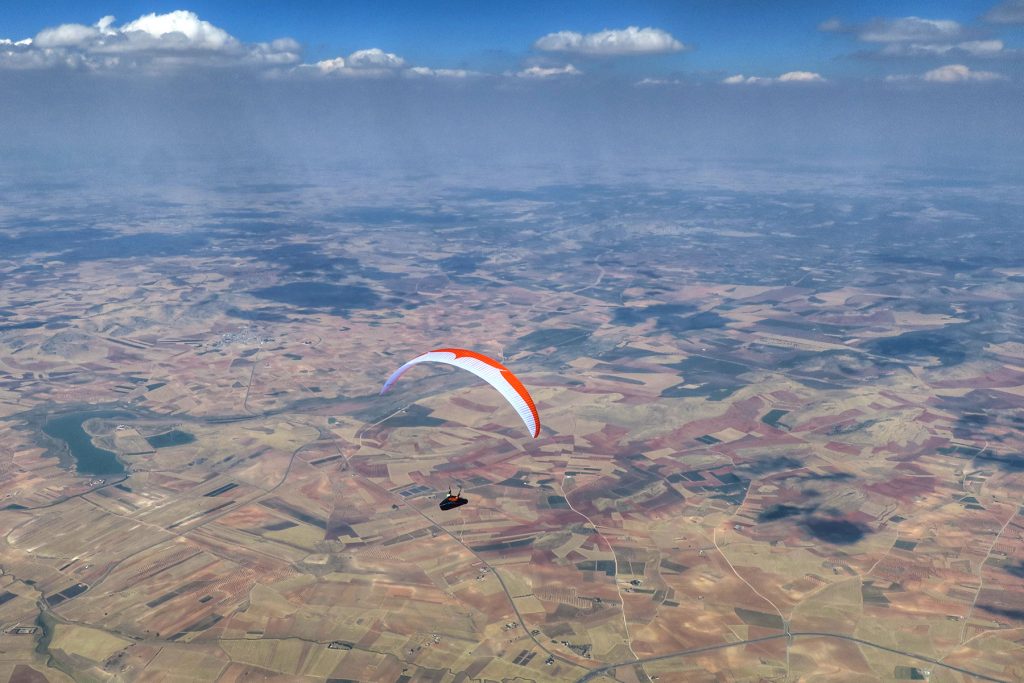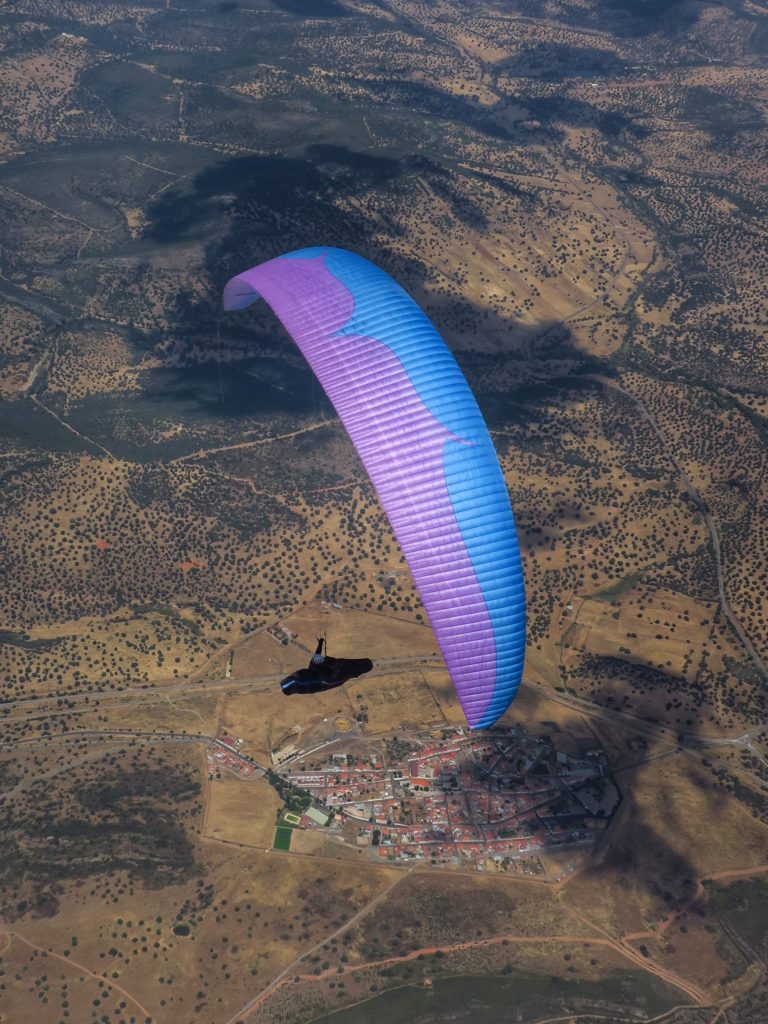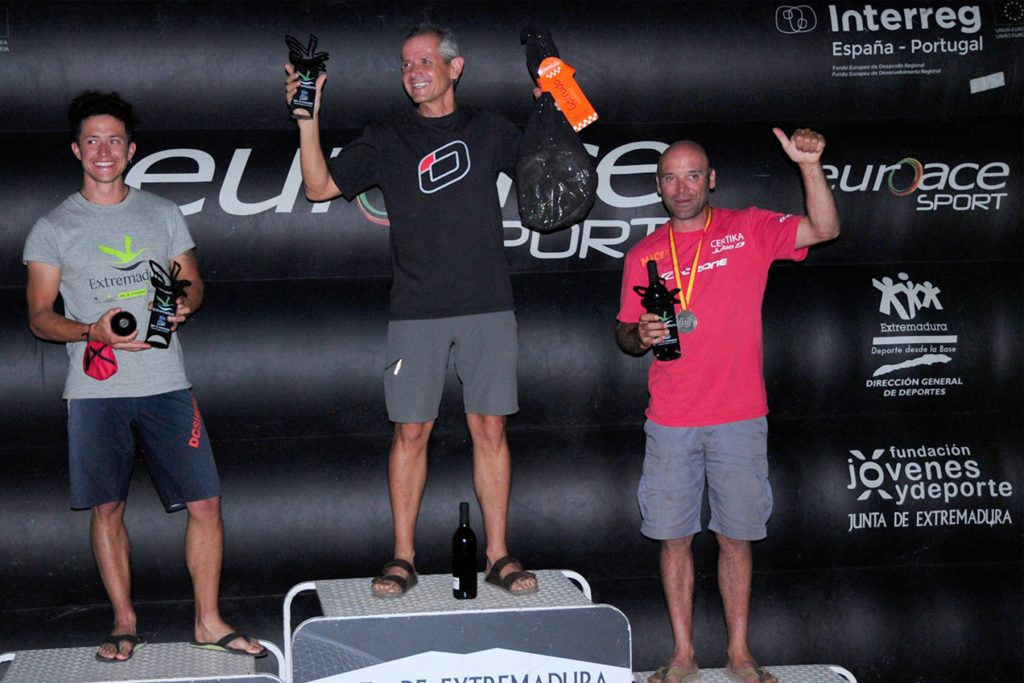 Aerial Images by Xevi Bonet
Podium image courtesy of Mario Arque