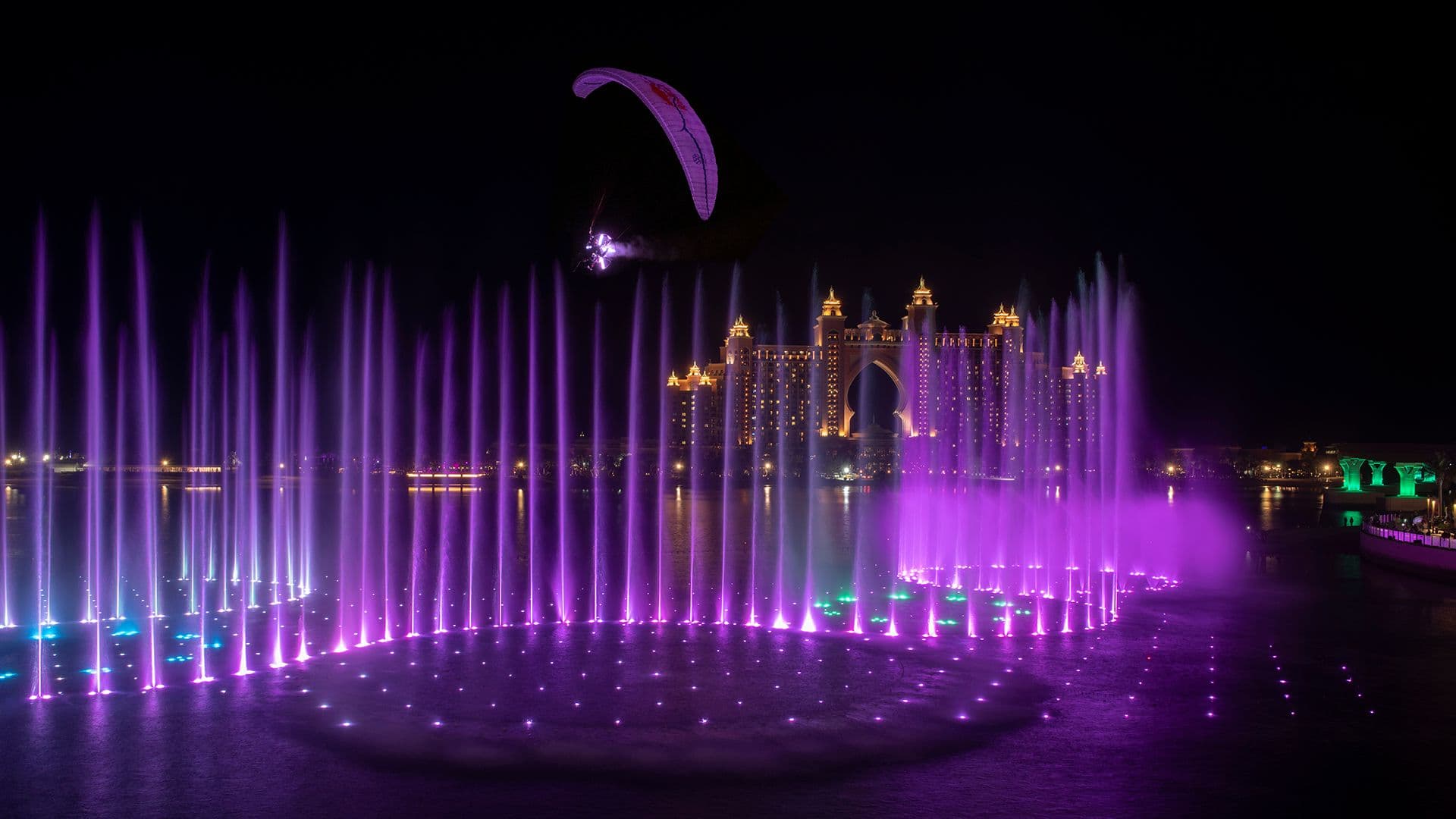 Paragliding over The Palm Fountain in Dubai
Published on:
03 Mar 2021
You may have heard of dancing fountains, but now it's about dancing "with" fountains! Paragliding pros Horacio Llorens and Rafael Goberna had to push their own limits to perform this spectacular flight in Dubai.
Horacio Llorens and Rafael Goberna teamed up to take part in an exclusive shoot to showcase the beautiful Palm Fountain at the Pointe, Palm Jumeirah in Dubai.
And as expected, the final outcome was a whole lot of fun, not to mention the capture of some spectacular content. Llorens and Goberna donned special paramotors to take to the sky; gliding between the fountain's jets of water that were so close they could feel them!
"All the projects have different approaches. Sometimes you get inspired by something spectacular; other times you get contacted about an amazing location where the potential is huge," explains Llorens. "This was the case with The Pointe and Atlantis The Palm. When we went last December for the location check, and they showed us the area and the fountains, I said: 'We have to make it happen, this is the best ever place for a night shoot project!'"
The project was managed and sponsored by Red Bull UAE.
Read an article on Red Bull web site here
All photos by Naim Chidiac and Red Bull UAE