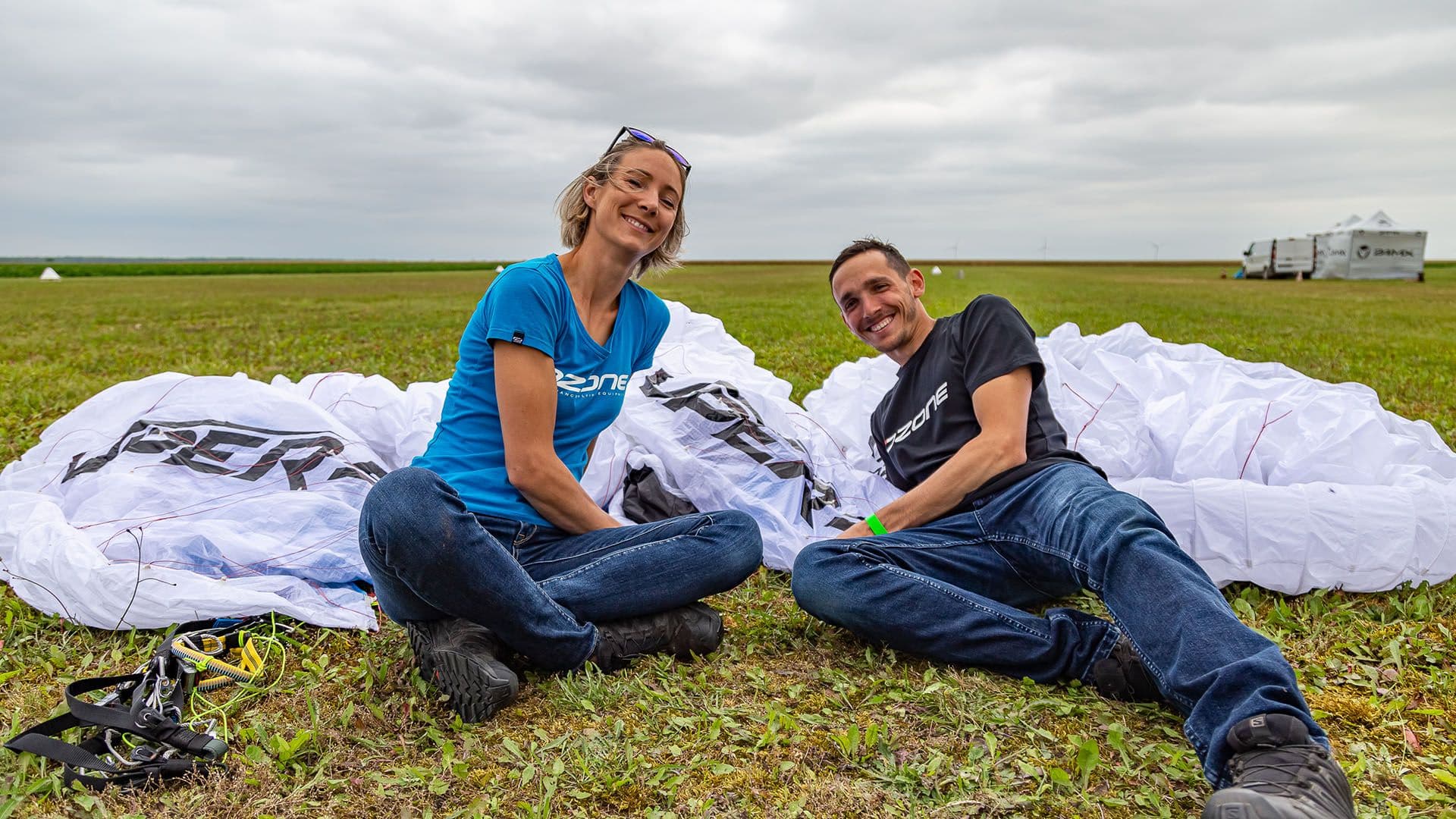 Ozone pilots win French Championships flying the new Viper 5
Published on:
18 Jul 2021
Famous paramotor couple and Ozone Team pilots, Alex and Marie Mateos won 2021 French (Classic) Championships 2021. Alex Mateos finished 1st in overall classification and this is his 10th World Champion Title in a row. Marie was 2nd and this is her 4th year on a podium.
Another member of the French National team - Boris Tysebaert - won the 1st place and the French Champion title in single trikes class (PL1). Nicolas Aubert was 6th in general classification. All pilots were flying the new Viper 5.
Alex and Marie report: "Receiving new wings only two weeks before the competition was a real challenge! But Viper 5 proves to be a perfect competition weapon! It's features such as high efficiency, wide range of speed, great stability and precise handling are exactly what we need to win classic competition"
Alex says: "The Viper 5 is great fun in precision landing thanks to its amazing long flair! High top speed and stability really helped in all navigation tasks"
Weather conditions were difficult so the competition director had to run many shorts tasks during very few flyable days to get the Championships valid! Total 10 tasks were scored. This year event was visited by top pilots from Spain and Italy. 
Full results here
Congratulations and Cheers from all the Ozone Team
Photos by Armelle ANTOINE et Erwan GAREL