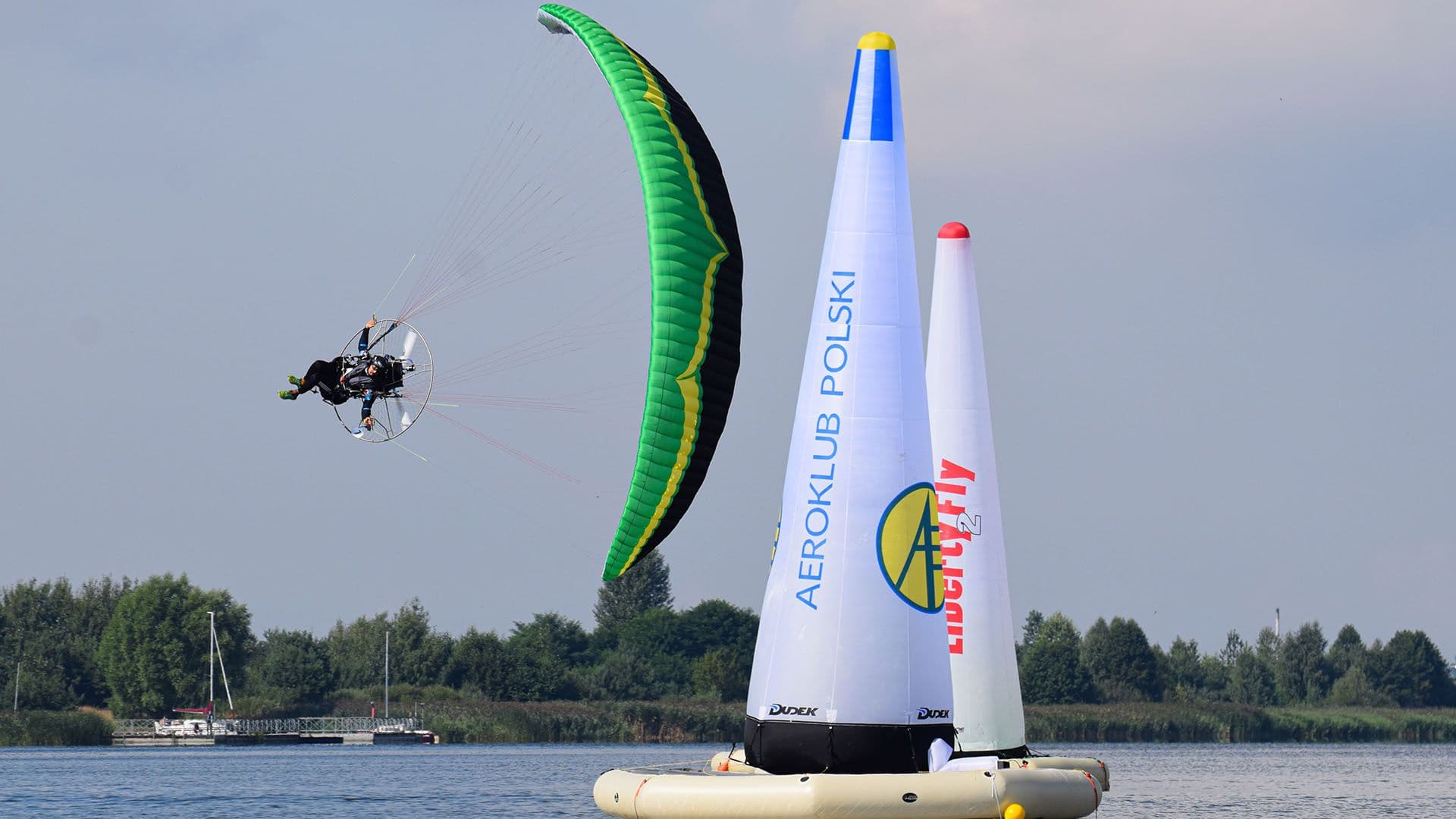 Bartek wins PF1 Polish Slalom Champion title!
Published on:
30 Aug 2021
Just after Jutrosin Slalom Cup where Alex Mateos celebrated his victory, other two Ozone team pilots – Bartosz Nowicki and Nicolas Aubert participated in next slalom event - Polish Slalom Championships - which took place during last week of August in Przykona, Poland.
This year, except polish national team and local pilots, the event was visited by pilots from Qatar, Greece, Spain and France.
Despite bad weather pilots flew 15 tasks. Nicolas was flying a new version of the Freeride 14, which he was testing only 2 days before the event. Bartek was flying his standard Freeride 14. Both pilots maintained high positions throughout the competition and finished 2nd and 3rd in Category Open. Bartek was the best from all the polish pilots in PF1 and won the title of Polish Slalom Champion 2021.
Szymon Winkler (POL) flying Freeride 15 in PF1 category took 4th place.  
We are especially proud of the Ozone Team pilots considering the fact that 90% of wings flow were Dudek but still Ozone Freeride took over 2 out of 3 the highest positions!
Open classification (PF1):
1st Naif Al-Baloshi (QAT)
2nd Nicolas Aubert (FRA)
3rd Bartosz Nowicki (POL)
Polish National Championships classification (PF1):
1st Bartosz Nowicki (POL)
2nd Marcin Bernat (POL)
3rd Łukasz Sarzyński (POL)
Congratulations from all the Ozone Team.
photos: Szymon Kaleta