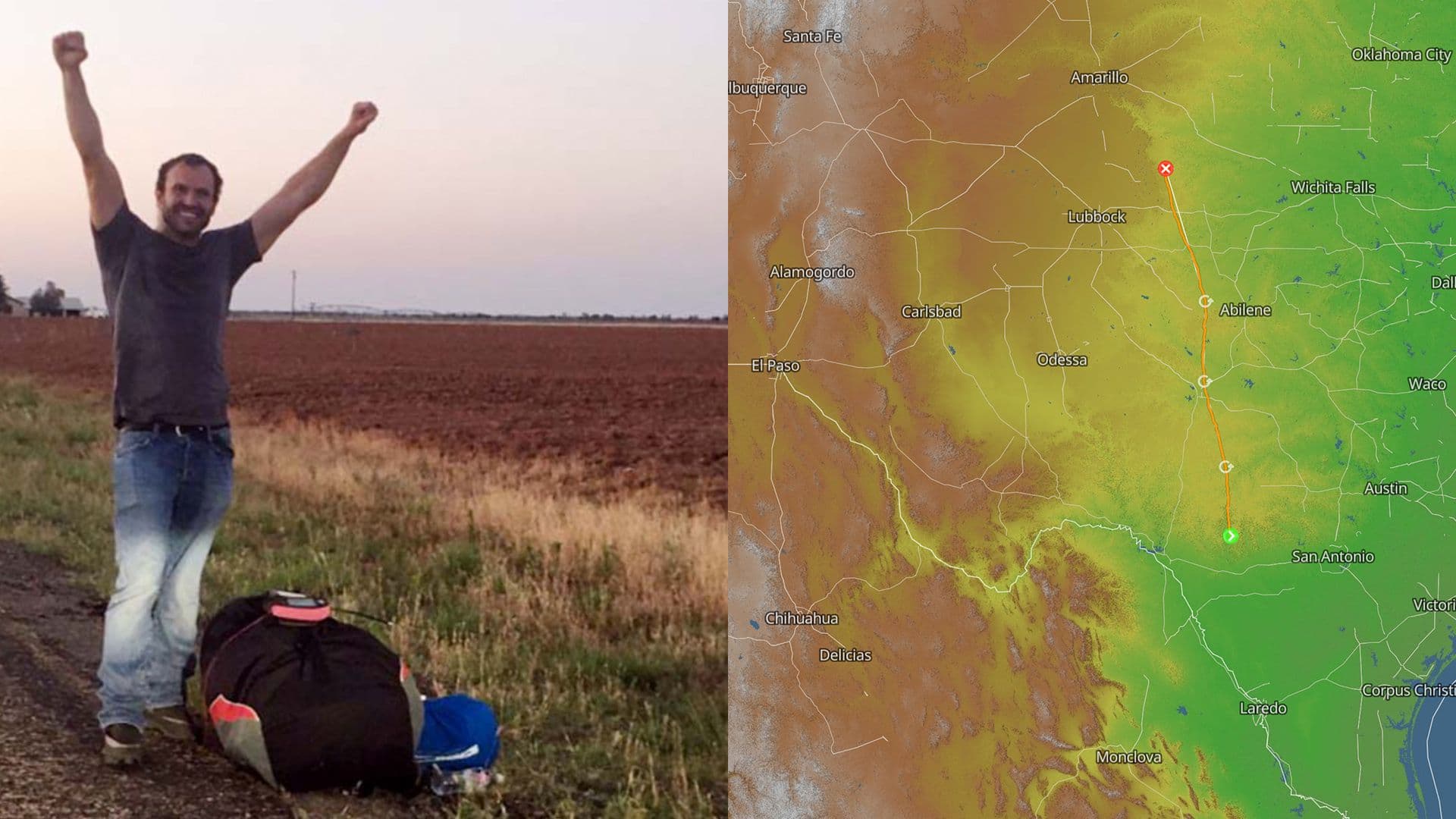 SEBASTIEN KAYROUZ SETS A NEW US RECORD ON HIS MANTRA 7
Published on:
11 Jun 2020
Congrats to Sebastien Kayrouz, who set a new US Paragliding record in Texas flying his Mantra 7. On June 7th, Sebastien launched from a small hill near Camp Wood and flew a straight-line distance of 503 km.
He flew for 9 hours 45 minutes with an average speed of 52.5 kmh and a maximum altitude of 2,707 m. This might be the longest flight ever done on a 3-liner.
Previous to Sebastien's flight, the longest paragliding flight in the US was 463km, set by Ozone R&D team member Luc Armant on 2 July 2014.
Sebastien sent us this message after his flight:
"The strong wind made the conditions challenging but the M7 took on everything the day threw at us like a champ and delivered when I needed it to deliver. I loved the M7 before, and I love it even more now. Thank you Ozone."
Amazing flight Sebastien! Cheers from all the Ozone Team.
For flight track Click HERE