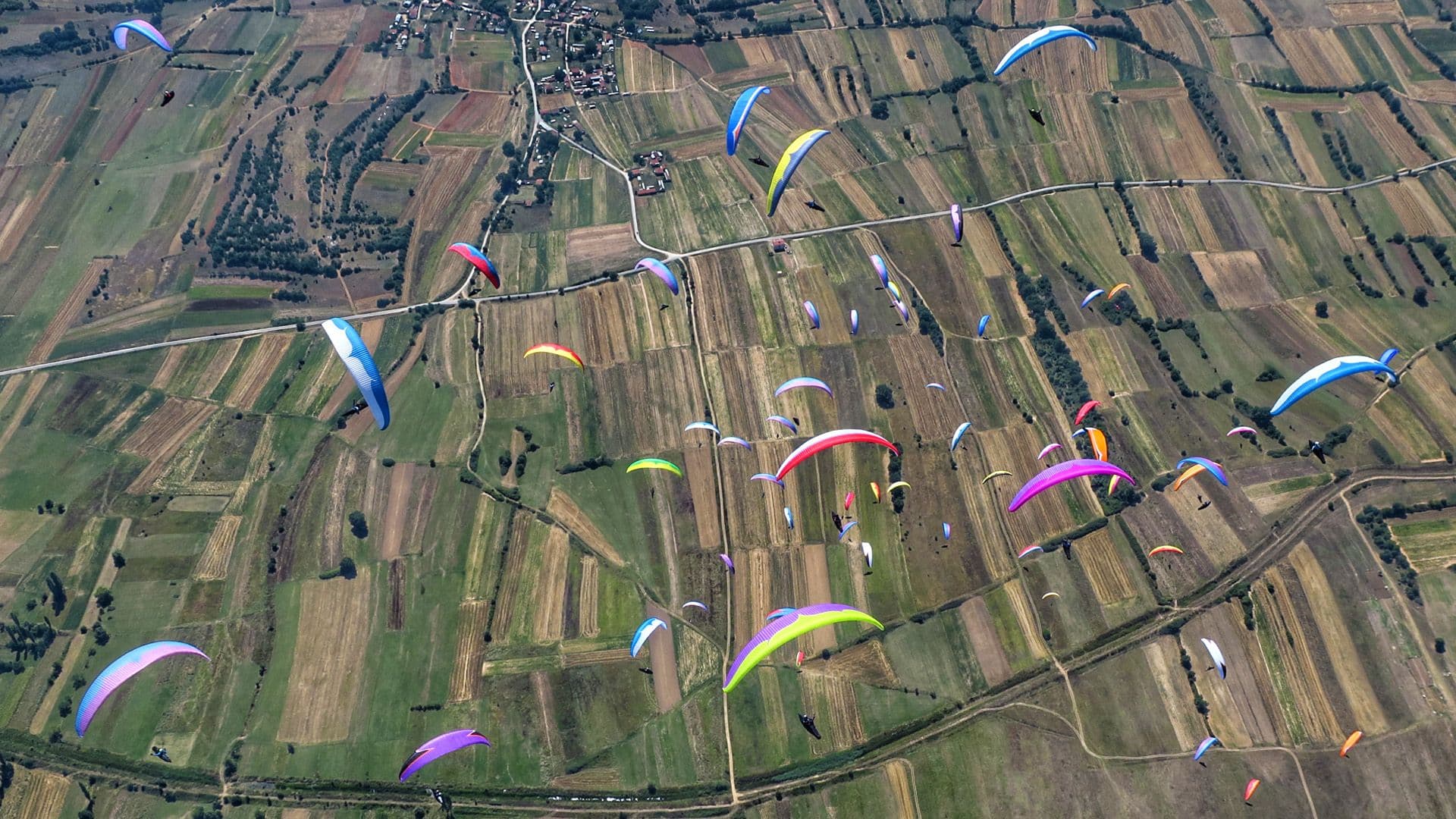 FAI PARAGLIDING WORLD CHAMPIONSHIP 2019
Published on:
18 Aug 2019
After ten days of intense racing, The 17th FAI Paragliding World Championship in Krushevo, Macedonia has come to an end.
Ozone pilots swept the podium and top 8 spots.
The New World Champion is Joachim Oberhauser, of Italy. Silver goes to Gleb Sukhotskiy of Russia and the Bronze medal was awarded to Ozone R&D Team pilot Honorin Hamard, of France, who led the first half of the race. All flew the Enzo 3.
In the Women's category Ozone pilots swept the top five. Ozone Team pilot Meryl Delferriere, of France, took gold. Meryl not only dominated the Women's race from the start, but also finished 14th overall. Yael Margelisch, of Switzerland, and Kari Ellis, of Australia, joined her in the podium. All flew the Enzo 3.
In the Nations, the fight was tight with France leading most of the race. In the end France and Italy shared first place, followed by Japan.
Eighteen out of the top 20 overall flew the Enzo 3.
Russ Jessop, of the PWCA.org, reports from the last task in Krushevo:
"With two ladies competing for first place, four men for overall, and twenty-five nations able to win the national ranking, today was nail biting. With a northerly wind a 96km corridor task was set taking the pilots from the extreme north of the plains south almost to Greece. It was a day when those who had blown their overall ranking pushed out trying different routes.
In the middle of the task turn point four split the pilots up. Some taking it to the north, some to the south. Those to the south then had further to go cross wind to get the last turn point (turn point six). Bogdan Bialka, Took this route, he was the only one who didn't land, but got stuck at Bitola. Those further north then flew at high speed south, closing the gap with Bogdan. The finish was neck and neck with Bogdan coming in from the west, Mitch Riley taking the optimum line and Peter Vyparina coming in from the east. Bogdan won the day making World Championship history. Bogdan is the first Irish pilot to win a World Championship task! The four pilots who could win the title of World Champion crossed End of Speed within 23 seconds and 1% of lead out points of each other.
107 pilots in goal rounded off the last day of a fantastic tribute to 30 years of the Paragliding World Championship."
For full results, Click here
Congrats to all the pilots and cheers from all the team at OZONE.
Podiums images courtesy of FAI PG WORLD CHAMPIONSHIP
Aerial Images Courtesy of XEVI BONET