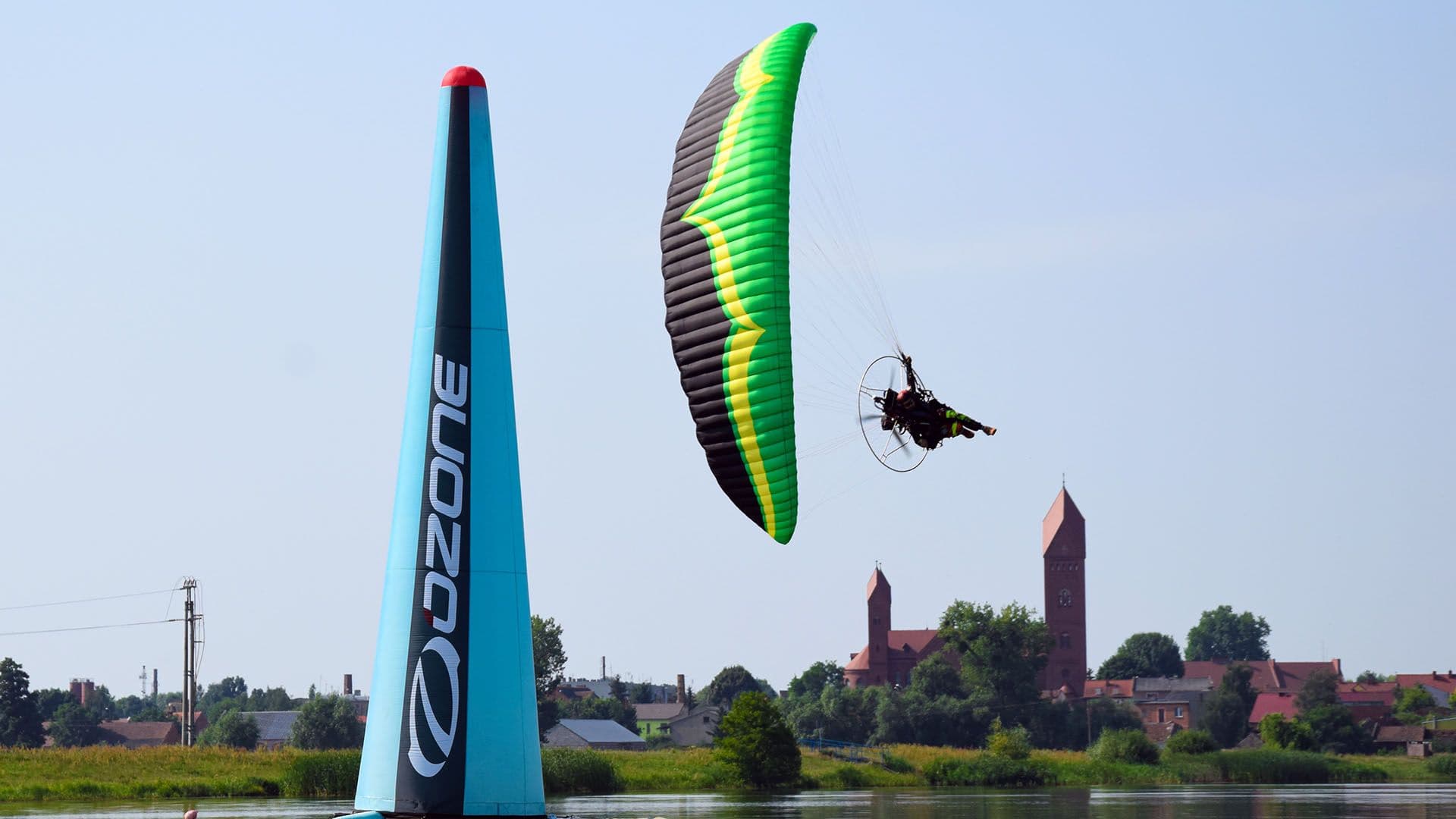 Alex Mateos wins Slalom Comps in Poland
Published on:
09 Aug 2021
During the first week of August Ozone Team pilots participated in the largest international slalom competition in 2021 – Jutrosin Cup. 40 pilots from 12 countries attended the event including best pilots in general ranking. During 5 days pilots flew 15 tasks.
Alex Mateos (Freeride 14) was a strong leader throughout the competition, winning all tasks! He obviously finished 1st defending his Slalom Champion title from Jutrosin 2020 (and all the others slalom competition in the past).
Bartek Nowicki (Freeride 14) and another 4 pilots competed strongly with each other and swapped places several times until the last day when final runs decided about 2nd, 3rd and 4th position. Bartek finished 4rd.
The only female pilot Marie Mateos finished on the 10th position flying her Freeride 14.
Szymon Winkler finished 3rd in PL1 (single trike) category flying the Freeride 15.
Bartek Nowicki reports: "It was very long, tiring but fantastic competition! I am very happy to be at the top of the World ranking but definitely a little bit disappointed that I missed the podium! Obviously, I made too many mistakes during the competition so I have something to improve in next competition! I would like to thank the competition organizer for the beautiful event and my fans for their support!"
Alex Mateos says: "I am very happy to win all the tasks! But I can see that competitors are getting closer! The level of the pilot improved as well as the organization of the slalom events"
Congratulations from all the Ozone Team
photos: Szymon Kaleta