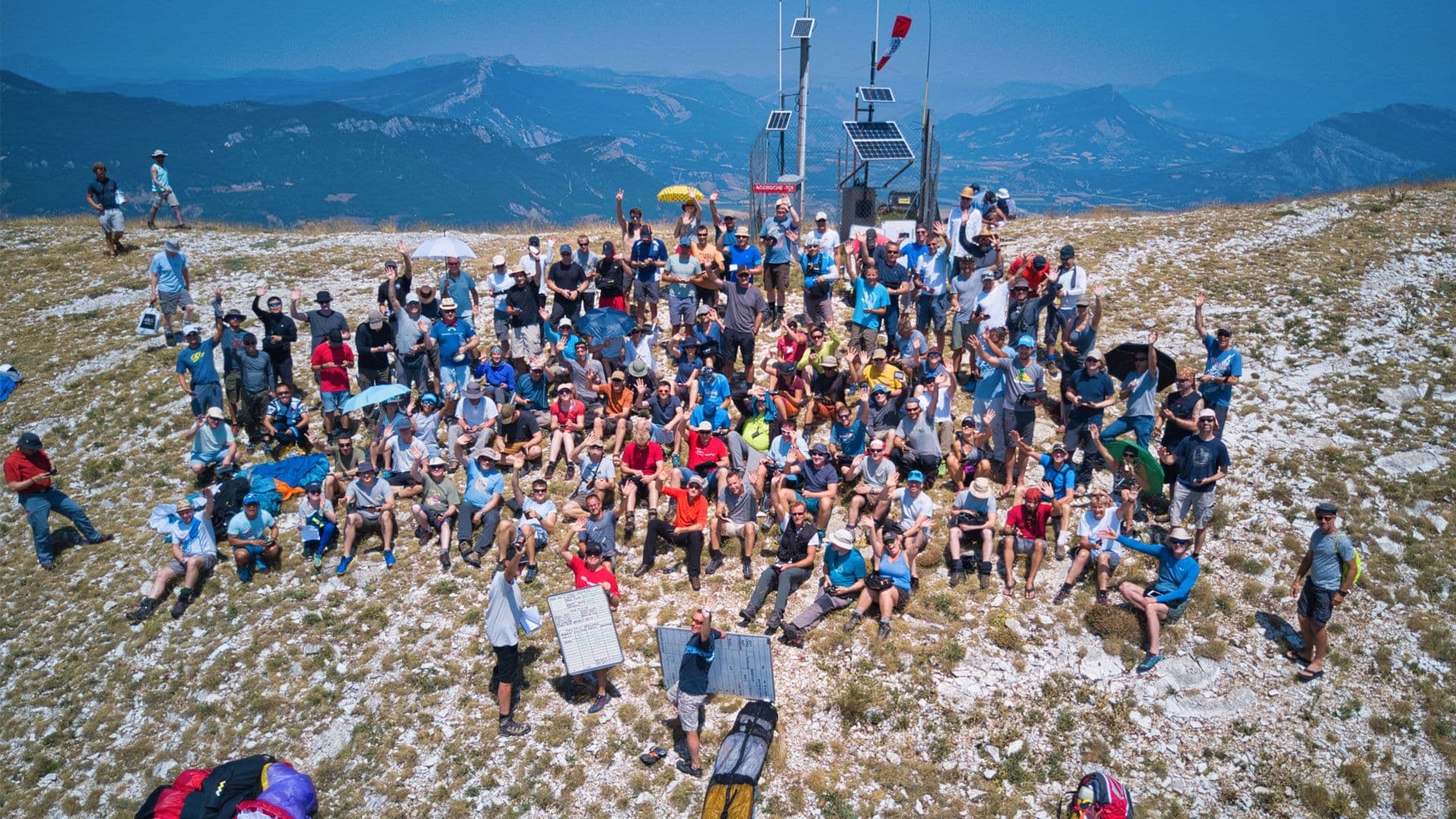 Alex and Marie win French Championships 2019
Published on:
07 Jul 2019
2019 French Paramotor Championships were held in ULM Airfield Couhe-Verac from 29 June till 6th July. There were total 35 pilots competing in class PF1 (solo foot launch), 9 light single trikes and 4 double trikes. PF1 pilots flew total 13 tasks and trikes 11 tasks
Alex and Marie Mateos won the competition taking 1st (Alex) and 2nd (Marie) place. Both of them were flying with Viper 4 16.
Alex Mateos reports: "First of all, I am very happy with the performance of my equipment. Despite of tough condition and hot weather my engine was working really well. I am very impressed by speed and stability of my Viper 4 sometimes we were flying in a really strong wind, reaching speed up to 100 km/h! I started this competition a bit distracted, because I lost podium in French Championships in 2011 on the same airfield, it was the moment, when I first met Marie and fall in love" .
Marie says: "I am very happy with my final results. I think I started this competition really focused not to make any mistake, even small, possibly demanding too much of myself. But during competition, I manage to relax a little bit and really enjoy 2nd part of the competition when I won pure eco task. I won 3 tasks."
Big congratulations to other pilots for their excellent results.
Nicolas Aubert just missed the podium, finished 4th in PF1 flying Viper 4 18.
We are pleased to see Ozone TriOx's debut in classic competition. Two trike tandem teams were using TriOx 38 finishing on the 2nd and 3rd place in the Competition:
Vincent Beutter / Pascal Malochet - 2nd
Christophe Gloriant / Sigrid Sigorel - 3rd
Congratulations to all pilots!
Photos: Marie Chapacou, Alain FREMOND, Pascal Malochet