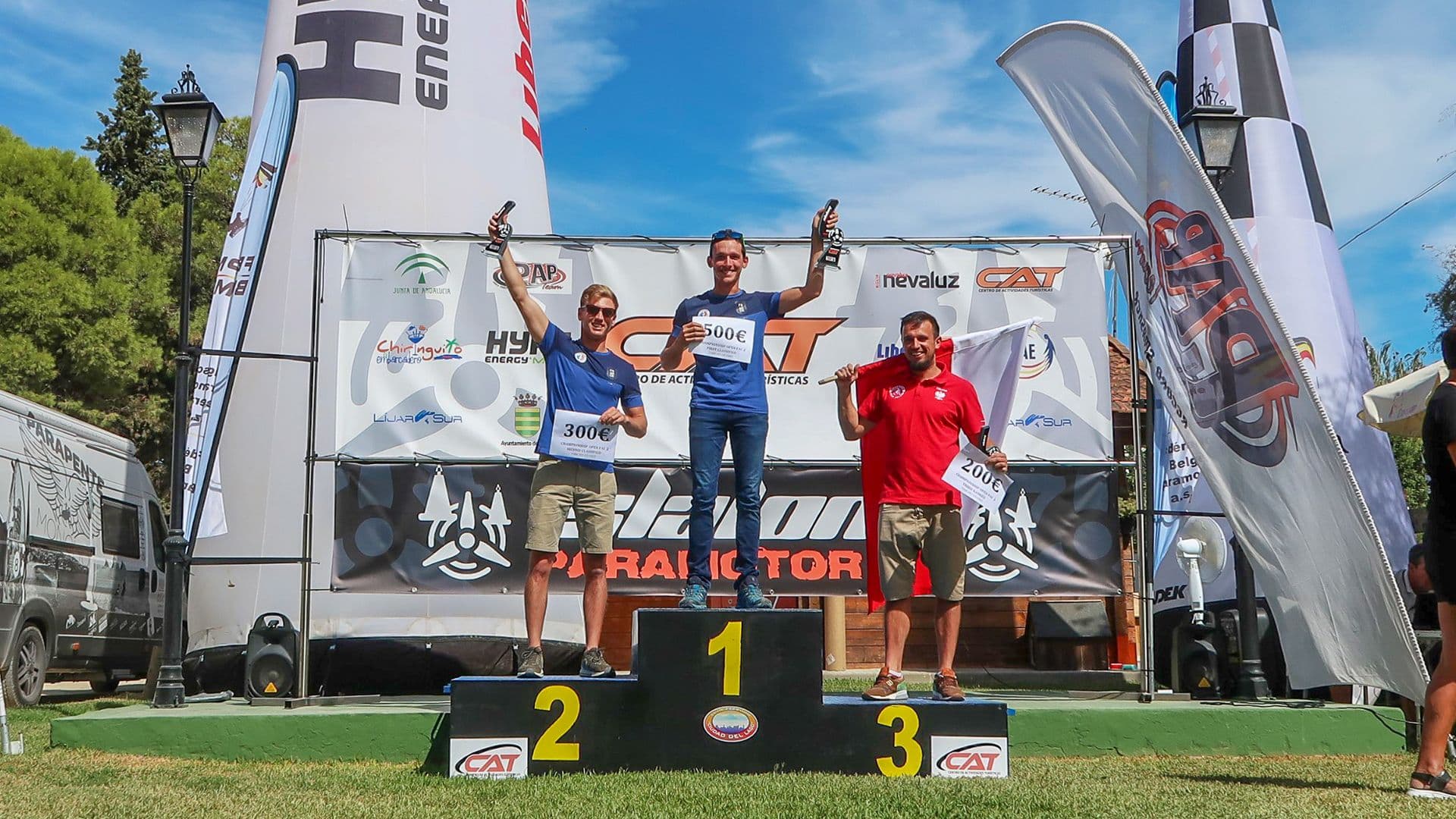 Ozone Team wins Slalom Championships
Published on:
06 Oct 2019
Big Congratulations to the Ozone Team for taking the podium of Spanish Slalom Open Championships which took place last few days in Bornos, Spain. This was one of the biggest slalom competitions of the season with 49 pilots competing from 9 different countries with 7 tasks flown.
Alex Mateos won flying the Freeride 14 followed by Nicolas Auberts, also flying the Freeride 14 in 2nd place overall. Alex says: "Everything went well, the training of this year paid off. I wish we could have flown more tasks but the results are there, so I'm very happy!" The big surprise came from new Ozone Team pilot Bartek Nowicki who finished 3rd overall. After flying Dudek for many years, polish pilot Bartek decided to change to the Ozone Freeride this season. It is a completely different wing to fly, requiring a different technique and style and despite a minimum of training he managed to win the Polish Slalom Championships earlier this year. Thank you Bartek.
Marie Mateos - the only girl amongst the top level pilots displayed her class once again, leaving behind many pilots who can only dream of getting to her level! Maries says: "This is the first time for me that I am so close to the podium in slalom competition. I am very happy with this result, especially with 7 valid tasks where I finished 4 times in the 3rd position. Nevertheless, I think with more training I can get the podium next time". Go for it Marie!
photo by Piotr Geło; Adam Pupek