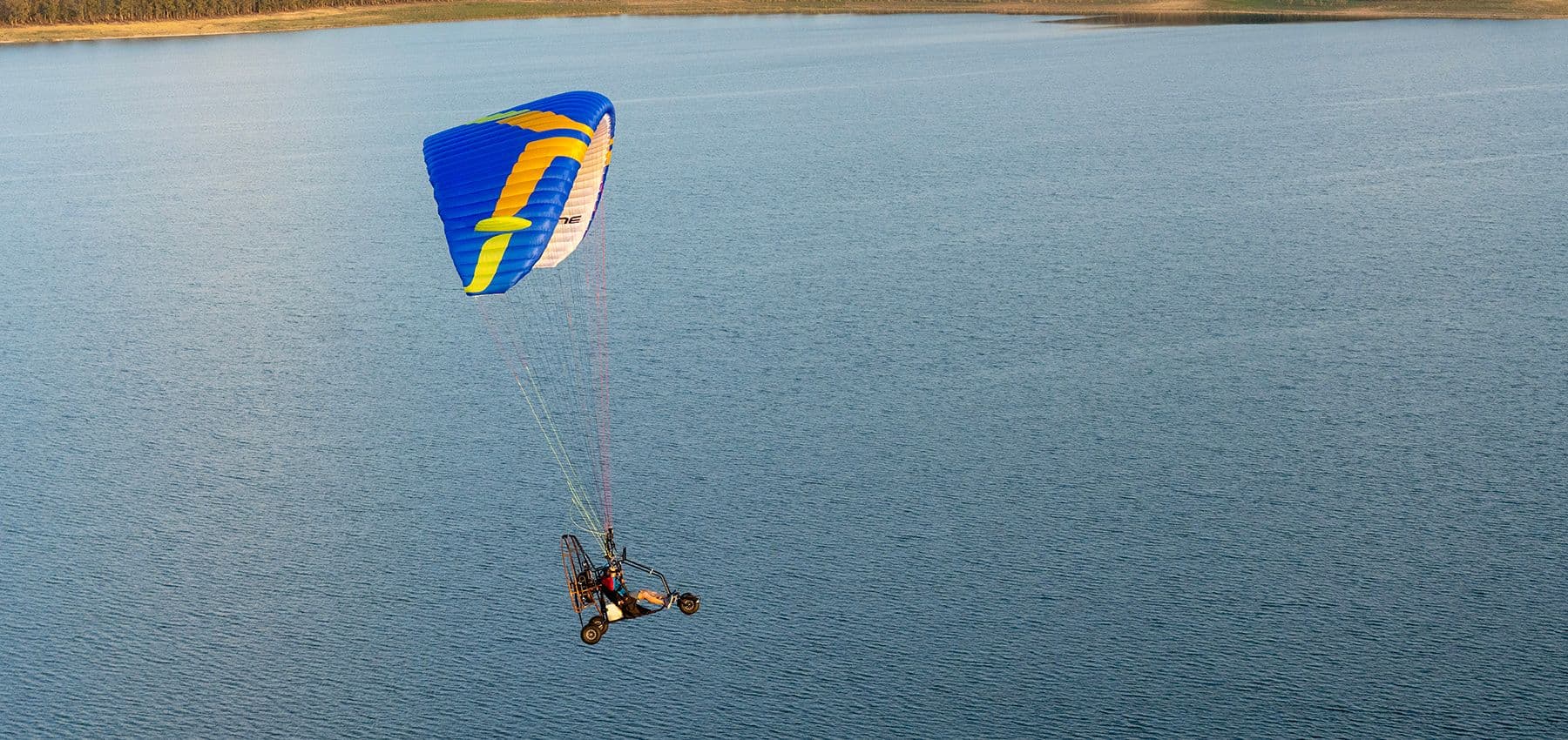 New Roadmax
Published on:
18 Apr 2023
The Roadmax is a dedicated trike wing designed for a wide range of pilots from intermediate to expert. Ideal for solo or light tandem trike flying, the concept has been developed for low take-off and landing speeds, excellent handling with high levels of roll stability and a high cruise speed.
Load tested to 250kgs at 8G, the Roadmax's internal structure has been reinforced and the line set strengthened for a larger structural safety margin at high loads.
At 32m2 it is suitable for solo intermediate pilots, however, due to the low surface area and high wing loading, when flown with a lightweight tandem trike it is only recommended for expert pilots.
Read more information on the Roadmax webpage here