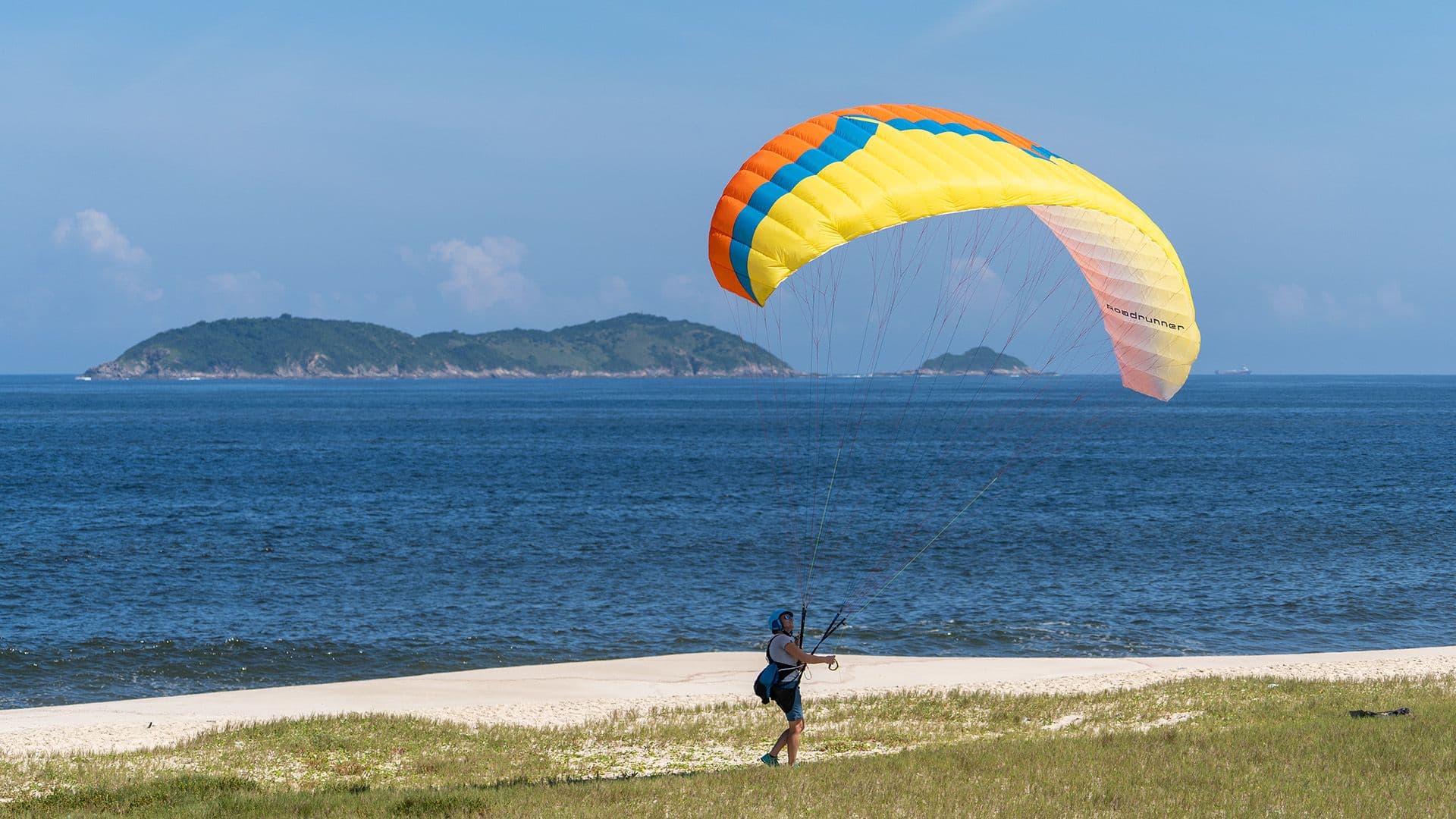 New ROADRUNNER - ground handling wing
Published on:
03 Jun 2020
The Roadrunner is an easy to use and highly forgiving paraglider that is designed specifically, and only, for ground-handling training. It is optimized for use in wind speeds that are too high to practice with a standard sized paraglider, but is also easy to use in light or zero wind conditions.
Schools will love the ease of use and the cost-savings. Save your "flight" wings for flying, instead of wearing them out for ground-handling. The Roadrunner was designed from the start with price in mind, with the goal to increase training efficiency while lowering costs for schools.
Kids love it too! Introduce younger and lighter pilots to the joys of kiting.